Location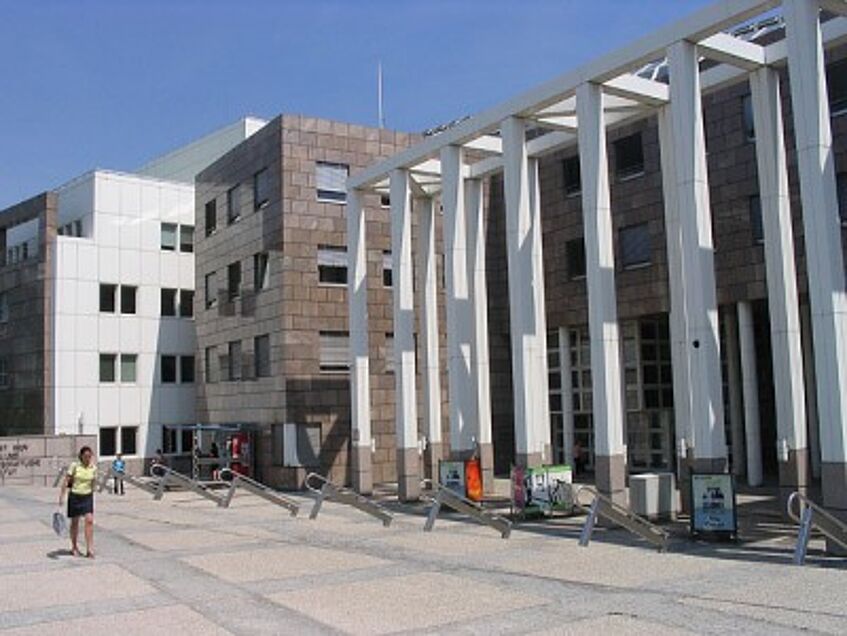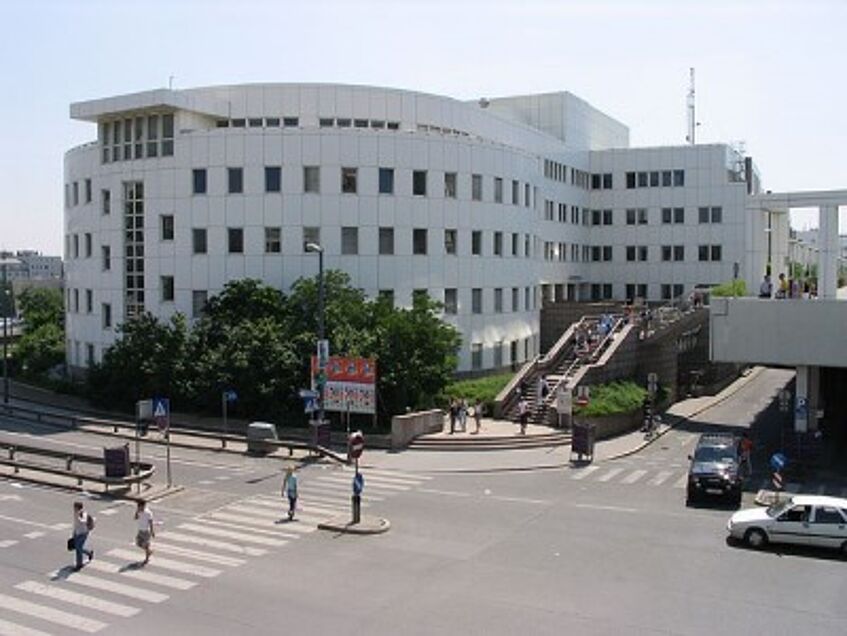 The Division of Pharmaceutical Technology and Biopharmaceutics is located in the Universitätszentrum II Josef-Holaubek-Platz 2 (UZA II) in the 9th district of Vienna. It is easily reachable by public transport, bicycle or car.
The main entrance is located at Augasse 2-4.
Alternative entrances can be used to access the division at:
Side entrance

Informatik und Statistik

(Josef Holaubek Platz)
Back entrance (Nordbergstraße 17)
Directions are provided below.
How to find us
Public Transport
Public Transport

Underground: Lines U4 and U6 (Spittelau station)
Tram: Line D (Lichtenwerder Platz stop)

Bus: Line 35A (Josef-Holaubek-Platz)
Car
You can find information on planning your personal travel route at www.mappy.de
Parking is available in the garage below the Pharmaziezentrum (UZA II), which you can reach via Josef-Holaubek-Platz or via Althanstraße. To enter the UZA II building from the parking garage, please follow the signs.
Building
The UZA II building is divided into floors 1 to 6 and corridors (Spangen) A to G. To reach the main office of the Division of Pharmaceutical Technology and Biopharmaceutics, please enter the building at Corridor (Spange) G, which is closest to the Spittelau station. The room number is 2G306.

---
Explanation of the room numbering system:
Example room number: 2G306 (main office)
2

= UZA II building

G

= corridor (Spange) G

3

= 3rd floor

06

= room number
Within the building you will find numerous lifts for barrier-free access.